TIME TO GET STARTED

Get your gains underway with these personalised picks.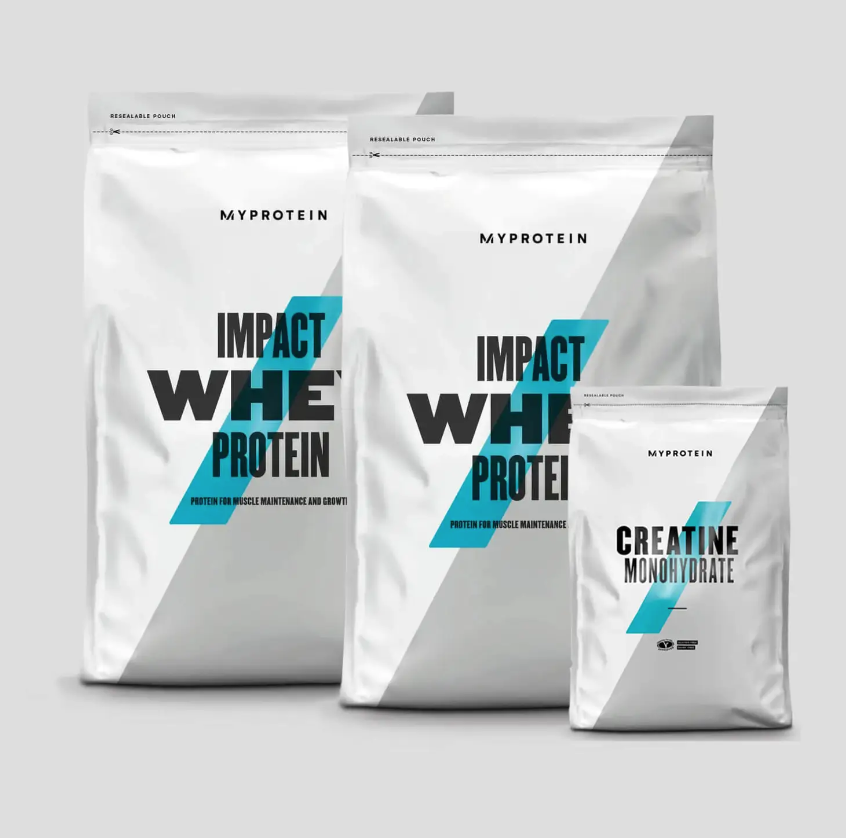 PERFORMANCE PACK
Great things can be achieved when we work together, that's why we've teamed up two of our best-sellers — Impact Whey Protein and Creatine Monohydrate — to help you push your performance to the next level.
Our Performance Pack includes Impact Whey Protein, loaded with 21g of high-quality protein to support the maintenance and growth of muscle mass, and Creatine Monohydrate, a scientifically proven supplement to help physical performance.
The Performance Pack includes:
2 x Impact Whey Protein (1kg) – Unflavoured

1 x Creatine Monohydrate (250g) – Unflavoured
Buy Now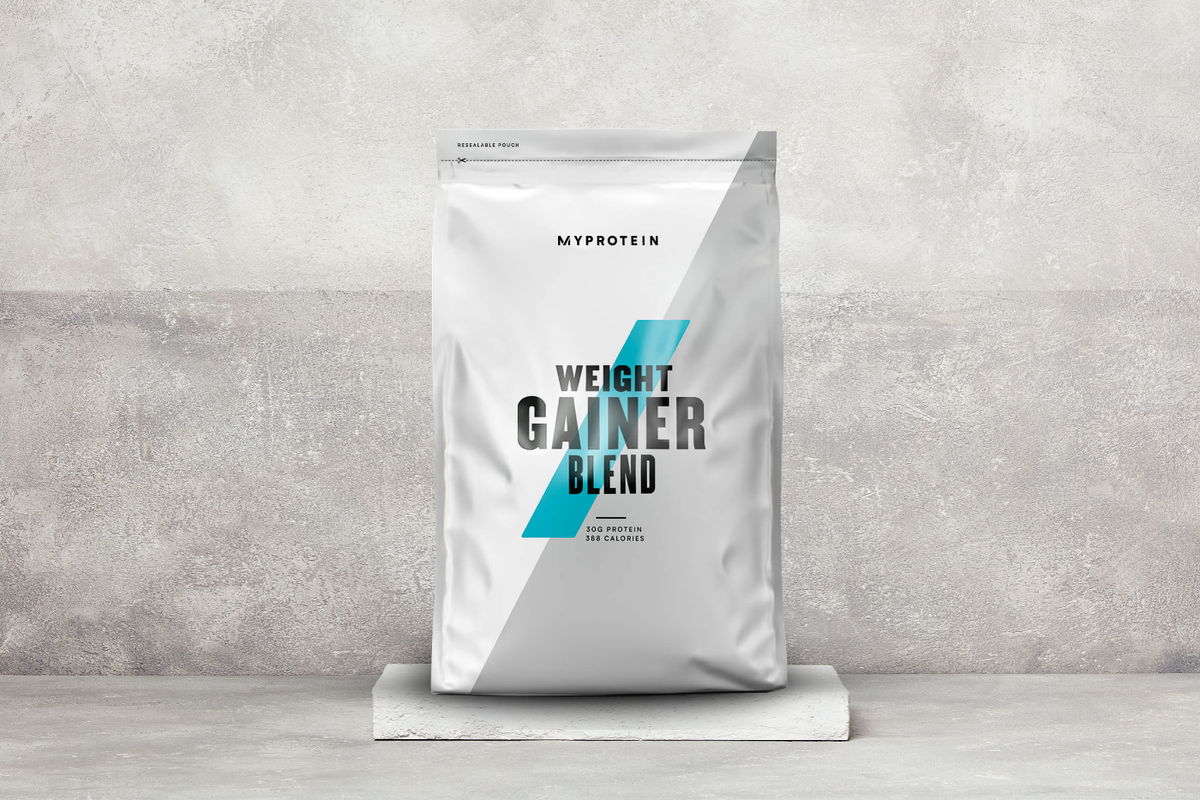 Weight Gainer Blend
If you're looking to gain weight, build strength, or increase size then you're going to have to consume more calories than you burn throughout the day — known as a calorie surplus.
And, although that sounds really simple, eating the wrong types of foods can lead to an increase in body fat, which isn't ideal. To gain muscle you must combine a calorie surplus, with high-quality protein sources — which contribute to the growth and maintenance of muscle mass — and a well thought-out strength training plan.
We know that getting your nutrition right, when leading an active lifestyle, can be difficult — and that's where we come in. Our weight-gainer supplements combine high-quality ingredients with ultimate convenience, delivering the fuel you need, wherever you are.
31g of protein per serving
50g of carbs per serving
388 calories
Buy now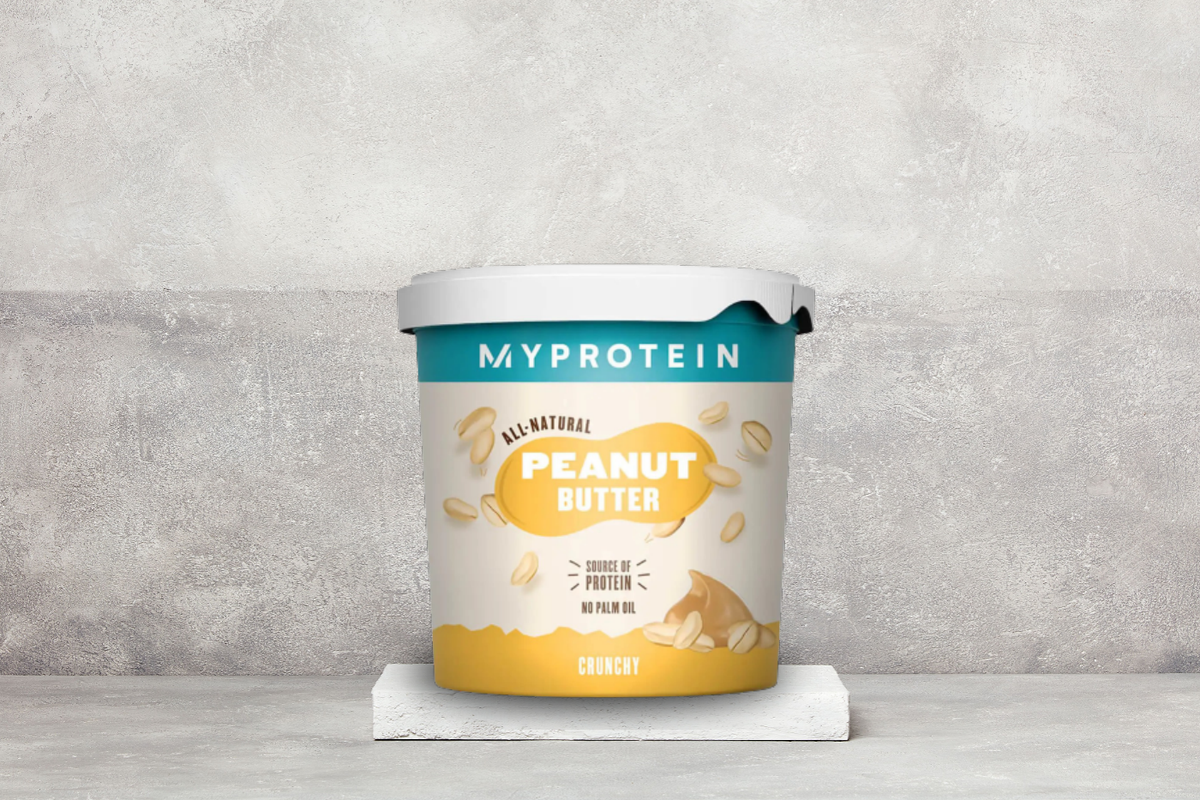 All-Natural Peanut Butter
Created with a blend of roasted brown peanuts, our Smooth Peanut Butter is all-natural and a great source of protein — ideal for supporting your training and curbing your cravings.
Plus, it's free from added salt, sugar, palm oil, and preservatives, while being packed with fibre and the essential nutrients vitamin E and magnesium, this super-nutritious snack is the sweet and simple way to keep your training on track.

Source of protein
Reduces tiredness and fatigue
Free from added salt, sugar, and palm oil
Buy now